Turk's Head Woggle, Page 1.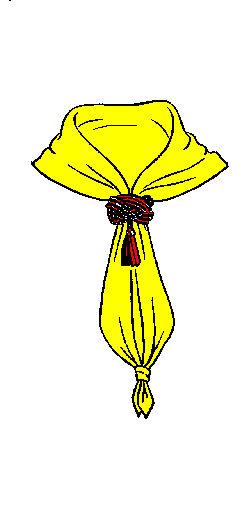 Here it is . . . the classic Turk's Head neckerchief slide! I made 3 or 4 of these during my youth. I used small rope and leather when I made mine. You could use plastic craftstrip to make one as well.
The directions on the following pages are from the BSA Craftstrip Braiding Projects pamphlet, available at your Scout HQ or through the BSA catalog. The instructions work for either rope, leather, or craftstrip.
If you intend to make the Turk's Head out of craftstrip, you'll need to create a craftstrip "braid" first. This involves another 15 steps and 20 figures. I don't have that kind of space on this home page. You'll need to purchase the Projects pamphlet for the detailed instructions.

Go to Turk's Head Woggle, page 2.